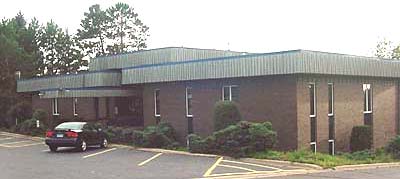 Grand Rapids Office Location
501 South Pokegama Ave – Suite 102
Grand Rapids, MN 55744
Office: 218-326-3411
Fax: 218-326-3414

Our Grand Rapids location is seated in the beautiful northwoods of Minnesota in Itasca County. Whether it is winter, spring, summer or fall, it's always the right time to be in the northwoods.
This northern Minnesota resort and recreation area hosts thousands of tourists annually. Every day, more people are finding that the northwoods is a great place to raise a family, start a business, or just retire and enjoy everything the area has to offer. Contact one of our experienced agents to help you find your perfect property!
Grand Rapids Minnesota Community
On the banks of the Mississippi River, Grand Rapids is located approximately 80 miles northwest of the city of Duluth and 175 miles north of the Minneapolis/St. Paul metro area.
Grand Rapids is in Itasca County, in the northern third of Minnesota near the Chippewa National Forest. The forest boundary encompasses 1.6 million acres of Aspen, Birch, Pines, Balsam Firs, and Maple trees. Water is abundant in the Chippewa National Forest with over 1,300 lakes, 923 miles of rivers and streams, and 400,000 acres of wetlands. A dozen state parks are nearby, including Itasca State Park, where the Mississippi River begins its 2,500-mile journey to the Gulf of Mexico.
Within minutes of the community are the largest White Pine forests in northern Minnesota offering a retreat for hunters, hikers, campers, cross-country and downhill enthusiasts. The crystal-clear water of glacial lakes and thousands of streams provides a pristine setting for swimming, boating, fishing, and other water activities.
The center of Minnesota's beautiful resort and recreation area, Grand Rapids hosts thousands of tourists annually. It is a regional center and serves more than 40,000 people. Grand Rapids is one of the top cities in per capita retail sales in the state, with a mix of national retail stores, shopping centers, and small specialty shops.
Grand Rapids has a hospital, a top school system that includes a college, technology center, more than 600 businesses, and 11 financial institutions. There are 40 eating establishments, art galleries, cultural events, 100 retail and gift stores, over a dozen motels/hotels, and 85 resorts in the area.
The Judy Garland Birthplace, Judy Garland Children's Museum, and the Forest History Center are also located in Grand Rapids. You can enjoy community events such as the Fishing Opener BBQ, Mississippi Melodie Showboat, Tall Timber Days, Itasca County Fair, and many other family friendly events during the year.
If flying to the area is in your plans, Bemidji, MN (BJI), Duluth, MN (DLH), Hibbing (HIB), and Minneapolis, MN (MSP) are all options.
For more information about Grand Rapids, visit the Grand Rapids Chamber of Commerce website.